This audio podcast is an interview with a 13-year-old young expert involved in the IJCC project, Maria, by the executive president of
Community Safety and Mediation Centre Foundation
(CMSC), Laura Albu. In this podcast, Maria describes the steps she had to take to get to court and retells things that happened there. The aim of the interview is to allow the CMSC to see how they can improve their access to a different kind of communication with courts.
This podcast, produced by the
Improving Justice in Child Contact project
, is to accompany the blog
My story of my hearing in Court
written by Maria about her experience of the court process around child contact.
This podcast is in Romanian and is audio only. Read the
transcript
(in English and in Romanian)
Follow-up:
A senator in Romanian Parliament, Iulia Scantei, visited us on the CMSC meeting with Aurora Group (the Romanian version of Yello!) and talked with the girls in the group. Our 'Maria' agreed to attend an online webinar (audio only) organised the very next day and talked about her experience in the court. The senator is in the Judicial Committee in the Parliament and promised us that she would lobby for a change in hearing of minors from domestic violence cases. The recording of this webinar is available HERE and has 28,000 views! The two-hour webinar entitled 'Our voices are listened and protected!' was prepared the night after the visit of the senator to CMSC.
Two weeks after the visit and after last week's general election of Romania, Iulia Scantei was re-elected senator in the new Parliament. We will continue to work with her for the entire mandate, hopefully.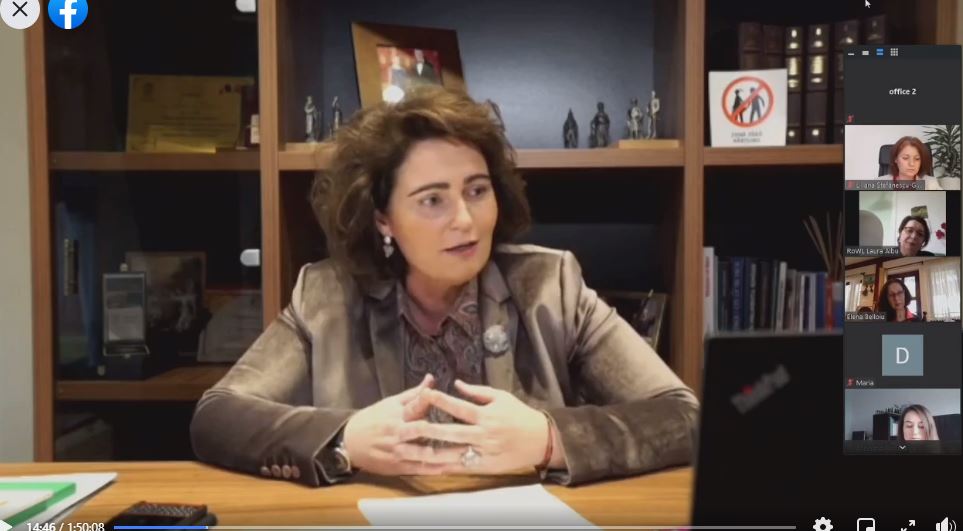 Visit the Improving Justice in Child Contact website to read our briefings, hear about the project in the news and access our participation resources. You can also read the Improving Justice in Child Contact blogs for information on what has been happening in the project.
Tags